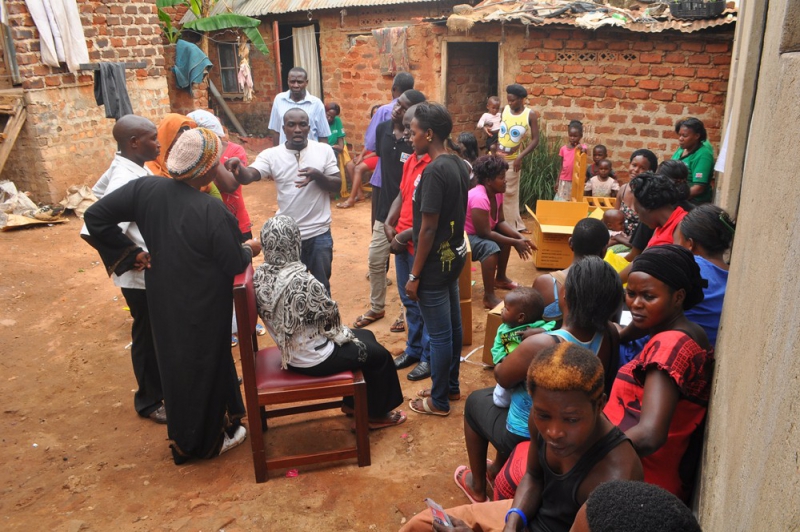 Health Outreach
This program aims at improving the health of female sex workers reaching out to them in the hard to reach areas of their brothels and operational zones both during the day and night.
The night outreach is the No condom No sex campaign that strongly advocates for usage of female condoms to increase their bargaining power over sex and eventually protect their health.
The day outreaches are more comprehensively carried out in partnership with Touch Namuwongo project and Kampala Capital City Authority (KCCA) engaging in voluntary HIV testing and counseling (HCT), STIs screening and treatment then referrals to different referral points.
The day outreaches have been fully funded by a generous couple/family Caron and Tom Ilube from London UK on a quarterly basis until the end of 2016. We have so far impacted on 1360 sex workers through our health outreaches to awaken their consciousness and concern about their health, equip them with relevant information needed for positive living and motivating them to know and stand for their right to health against all odds of the national health system that excludes them.