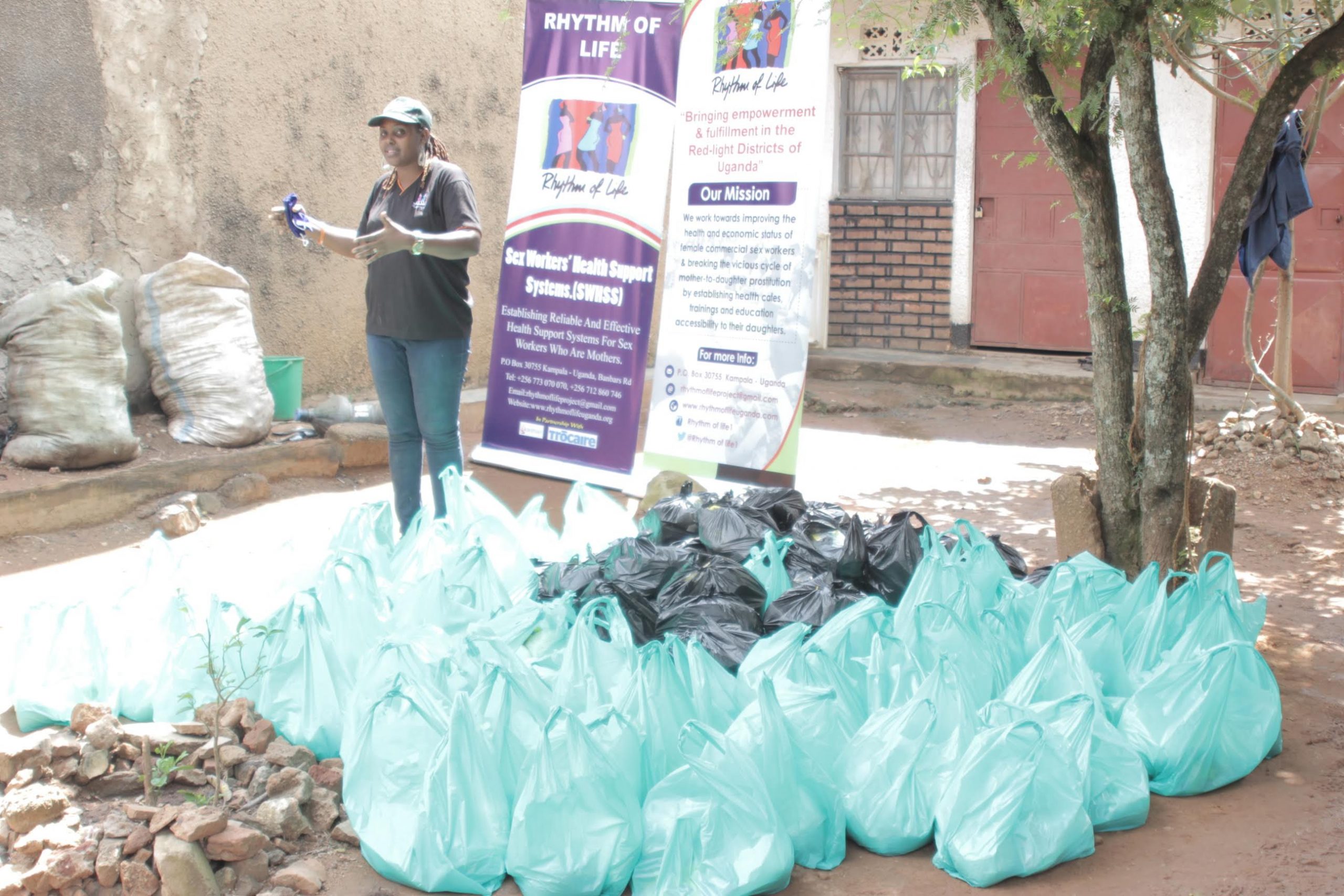 Food Basket Campaign
Rhythm of Life launched the "Food basket campaign" that will be supporting our women beneficiaries along with their families with food and some essentials to push them through these turbulent days. Rhythm of Life is partnering with Street Lights Uganda that will be bringing on-board face masks to distribute to the women through their "Ntunga" project.
Of course, you know vulnerable women are the most economically affected by this crisis as the biggest number are in the informal sector which has been hit most. This will be done through a community food basket that will supply/distribute items to these families after the lock-down.
Campaign Goals

The proceeds will be used to distribute food and essential items among vulnerable women and their families in the red-light districts of Makindye Division – Kampala District Uganda.
To also supply face masks to the community as a protection mechanism against Covid-19.
To also establish six (6) hand washing points in the red-light districts that will entail a jerrycan tap, soap, water and sanitizer.
Achievements for the campaign so far.
The target of 100 food baskets was hit and even beyond, we distributed 112 food baskets and this not counting a few bags that were dedicated to the local leaders' office.
The fundraising was immerse – locally. Even in the COVID-19 trying times where we thought the response would be slow, we were challenged by the generosity towards this cause.
A strong need was addressed right at the right time, we witnessed some children who were given the milk immediately as a sign of hunger, we witnessed mothers crying as they said thank you to the package. One particular lady – Nancy told us "You just don't know how much this has meant for my children"
Local leadership was such a supportive system. Given the social distancing policy, we were supposed to give out the packages in groups of tens. This was perfectly handled.
Because of the time factor, we had to divide the team into two; those that remain in Kabalagala while others head to Daido-brothel. All teams did amazing work.